Video games have always been a way to escape reality. Whether it's hopping into an epic adventure or living the life of a virtual character, gaming has always been a way to explore different worlds and lives. However, some video games are more realistic than others, and these five titles are the most lifelike of all time.
These games will make you feel like you're there, from the stunning graphics to the true-to-life landscapes! So, if you're considering and looking for an immersive experience in video games that will take your breath away, check out these five excellent titles. You won't be disappointed!
It's also worth noting that these games aren't necessarily the greatest ever made. However, they are some of the most realistic games available, so let's start with what makes a game realistic.
What Makes a Game Realistic?
Many factors make a game realistic, but the most important one is graphics. If the graphics aren't up to par, the rest of the game will suffer, and it won't feel as genuine.
Fortunately, we can create some incredibly lifelike worlds with stunning visuals with today's technology. Make sure to check out these games with high-quality graphics.
Another important factor is sound. Good audio can bring a game to life, and it can help you feel like you're actually in the world you're playing in. Of course, graphics aren't the only thing that can make or break a game's realism. If you're running around trying to shoot pretend bad guys without any real purpose, then it will feel fake no matter how pretty your surroundings are!
So be sure to check out games with realistic storylines too. It helps if there is some level of truth in what's going on so that it feels like more than just an escapist experience. This also applies to character development since characters have feelings and emotions just like everyone else, so be sure they act pretty realistically.
Here Are The Top 5 Most Realistic Games Of All Time
1. Red Dead Redemption 2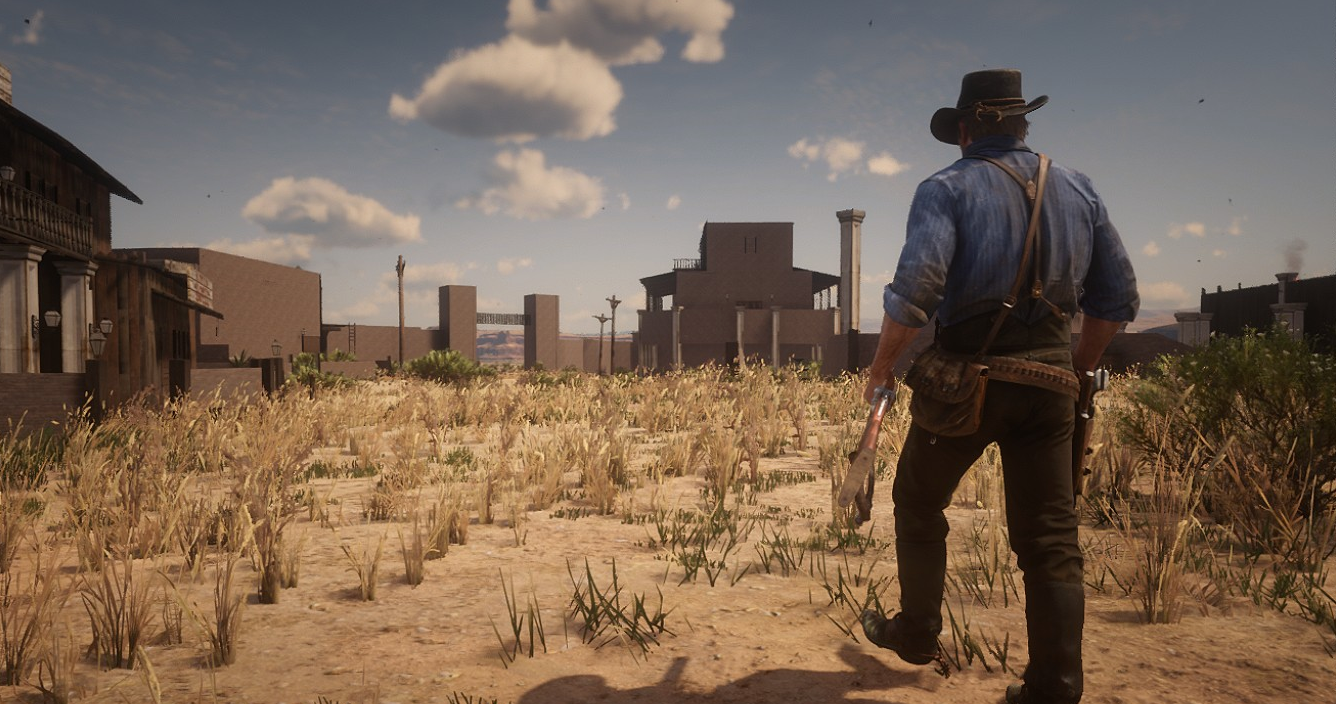 Rockstar's Red Dead Redemption was an instant classic, and its sequel, Red Dead Redemption II, is even better. This game takes you on a heroic and epic journey across the Wild West, and it's one of the most realistic video games ever made. The graphics are stunning, the sound is impressive, and the story will keep you hooked for hours on end. If you're looking for a truly immersive wild west experience, then look no further than Red Dead Redemption II! All in-game elements, including characters, horses, and others, react realistically in RDR2.
For example, if a character is wet, their clothes will be slightly darker. If that same person climbs up on top of a roof, then their clothes will be completely dry. It won't move as quickly if you shoot a horse in the leg. And if you're stealthy, you can take down enemies without them ever knowing you were there.
The environments are also incredibly lifelike, and the attention to detail is one of RDR II's best qualities. In addition to natural landscapes, you can also visit cities and towns that are just as authentic.
2. GTA V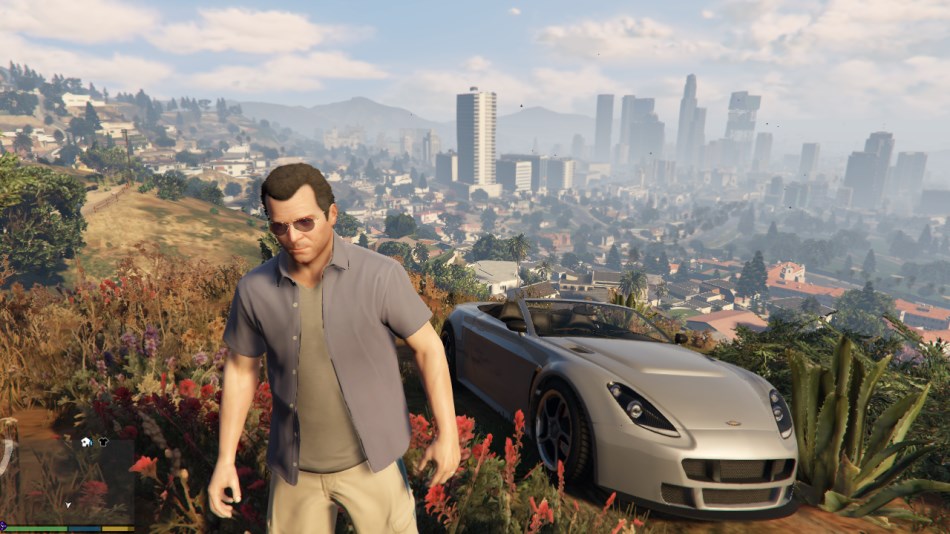 GTA V is another Rockstar game that's incredibly realistic. This title takes place in the fictional city of Los Santos, and it's by far one of the most detailed open-world games ever created. The graphics are amazing, the sound is perfect, and the storyline will keep you hooked for hours on end.
Just like Red Dead Redemption II, GTA V features incredible attention to detail when it comes to character movements and interactions. For example, if you approach someone from behind, they'll turn around and greet you; if you drive too fast or recklessly, then civilians will panic and call the police, and if you get into a fistfight, then your opponent's facial expressions will change depending on how well they're doing.
The world of Los Santos is also incredibly lifelike, and you can visit all sorts of different areas, from the city streets to the beaches and mountains. Plus, there are tons of side quests and activities to keep you busy for hours on end.
3. The Last of Us Part II
The Last of Us Part II and its visuals are best-in-class in nearly every aspect, and the whole presentation is far ahead of anything that other teams have released on console or PC. We were frequently stunned by the game's graphical quality, which doesn't happen too often these days.
It's pretty remarkable given that the game has two different player characters with distinct groups of allies, each in a different location, as well as flashbacks set many years before. It has a surprisingly huge range of geographical locations, weather, and day cycles from Wyoming to California.
The Last of Us Part 2 is intricately detailed all the way through, from the tiniest details to the most massive constructions. The game leans on Naughty Dog's well-known mastery of pre-calculated indirect lighting indoors. This is accompanied by a high degree of realism with a large number of real-life items placed throughout each location, as well as a significant amount of detail.
4. Battlefield 1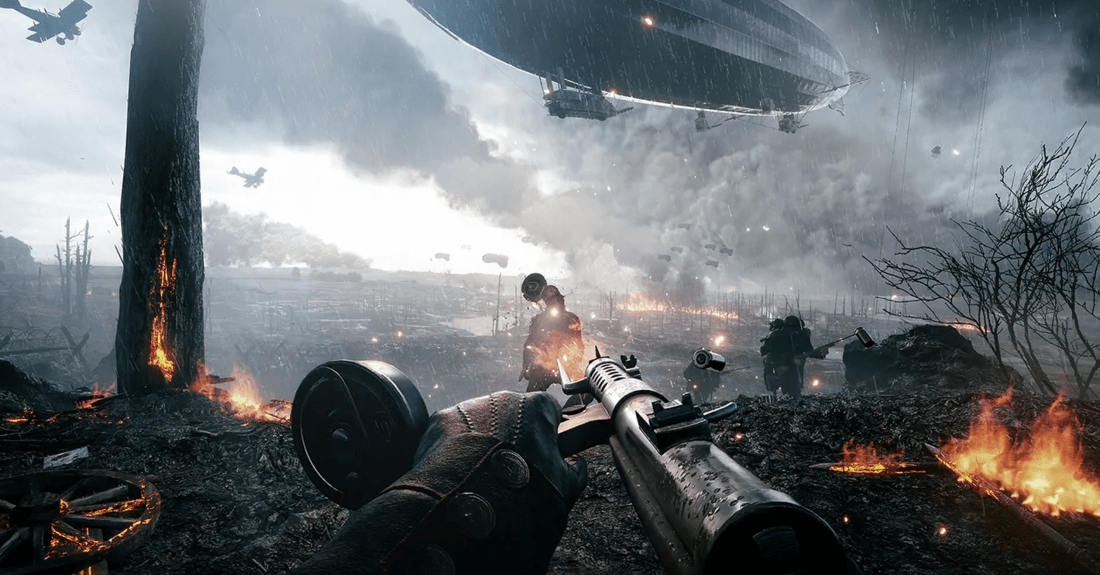 Battlefield 1 is one of the most popular first-person shooters, and it's also one of the best-looking games currently available. This title takes place during World War I, which was a period that many video games have tried to replicate over the years. However, Battlefield manages to stand out from its competition thanks to stunning visuals and attention to detail.
The sound design in this game is impressive; not only do guns sound realistic, but explosions are also lifelike. Plus, players can see debris flying off buildings when they're hit by artillery fire or bombs; weather changes dynamically throughout each level; tanks will leave dents on your character model if you get run over; particular objects react realistically based on how much force hits them; and so on.
In short, Battlefield is an incredibly realistic game that will transport you to the middle of World War I. Whether you're fighting in a tank or taking cover behind a pile of rubble, you'll feel like you're right there in action!
5. Ghost of Tsushima
Sucker Punch Productions' Ghost of Tsushima is one of the most beautiful games we've ever seen, and it's also one of the most realistic. This title takes place in feudal Japan, and it features stunning visuals and an incredibly detailed world.
Ghost of Tsushima is a feast for the eyes, from the lush forests to the snow-capped mountains. The character animations are fluid and lifelike, and you'll feel like you're there in feudal Japan! Plus, the game's sound design is impeccable, adding to the overall immersion of the experience.
In addition, Sucker Punch has created a truly immersive world based on real-life locations in Japan. You can explore villages, forests, and other areas that are faithful representations of the period. Plus, there are plenty of side quests and activities to keep you busy for hours on end. If you're looking for a truly immersive feudal Japan experience that will take your breath away, then be sure to check out Ghost of Tsushima! You won't regret it!
Conclusion:
We hope you have enjoyed this list of the top 5 most realistic games of all time. Do these titles seem like a good fit for your gaming library? Which one do you think is the best choice? Let us at Field Of Words know in the comment section below!